Summer Camps 2018 - Schedule, Registration & Location Information
---
Summer Camp Schedule

Week

Excel Academy

Coppell

CORE

Coppell*

Excel Academy

Southlake

Wize Academy

Frisco

Curie Learning

Frisco

Radha Madhav

Dham, Irving

June 4-8

9a.m - Noon

Dynamic Websites

with JavaScript

9a.m - Noon

Modding in Minecraft

---

1p.m - 4p.m

Mobile App Development

NA
9a.m - Noon

Code, Control &

Fly Drones 

NA
NA
June 11-15
NA
NA
NA
9a.m - Noon

Modding in Minecraft

NA
9a.m - Noon

Modding in Minecraft

---

1p.m - 4p.m

Mobile App Development

June 18-22
9a.m - Noon

Engineering &

Robotics

9a.m - Noon

Wild Web Design

---

1p.m - 4p.m

3D Game Programming with JavaScript

NA
NA
NA
NA
June 25-29
9a.m - Noon

Wild Web Design

NA
9a.m - Noon

Engineering &

Robotics

NA
NA
9a.m - Noon

Wild Web Design

---

1p.m - 4p.m

Dynamic Websites

with JavaScript

July 2-6
9a.m - Noon

Mobile App Development

NA
NA
NA
NA
9a.m - Noon

Programming Adventures with MIT Scratch

---

1p.m - 4p.m

3D Game Programming with JavaScript

July 9-13
9a.m - Noon

3D Game Programming with JavaScript

NA
NA
NA
9a.m - Noon

Engineering &

Robotics

---

1p.m - 4p.m

Interactive Programming in Python

July 16-20
9a.m - Noon

Interactive Programming in Python

9a.m - Noon

Engineering &

Robotics

---

1p.m - 4p.m

Programming Adventures with MIT Scratch

NA
NA
 
NA
July 23-27
NA
9a.m - Noon

Dynamic Websites

with JavaScript

---

1p.m - 4p.m

Interactive Programming in Python

9a.m - Noon

Modding in Minecraft

90%
9a.m - Noon

Programming Adventures with MIT Scratch

NA
July 30-Aug 3
9a.m - Noon

Modding in Minecraft

NA
NA
NA
9a.m - Noon

Engineering &

Robotics

NA
Registration
---
*Please register at CORE's website for Camps at CORE in Coppell.
Use the following link to register at all other locations, seats are limited so please register NOW!
---
LOCATIONS
---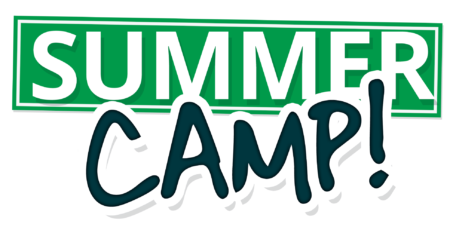 Visit Summer Camps 2018 page for information, schedule and locations for Summer Camp 2018!
Winter Camp 2017 is scheduled to run Dec 18th – 22nd in Frisco at A Grade Ahead, 9555 Lebanon Rd Suite 1001, Frisco, TX...